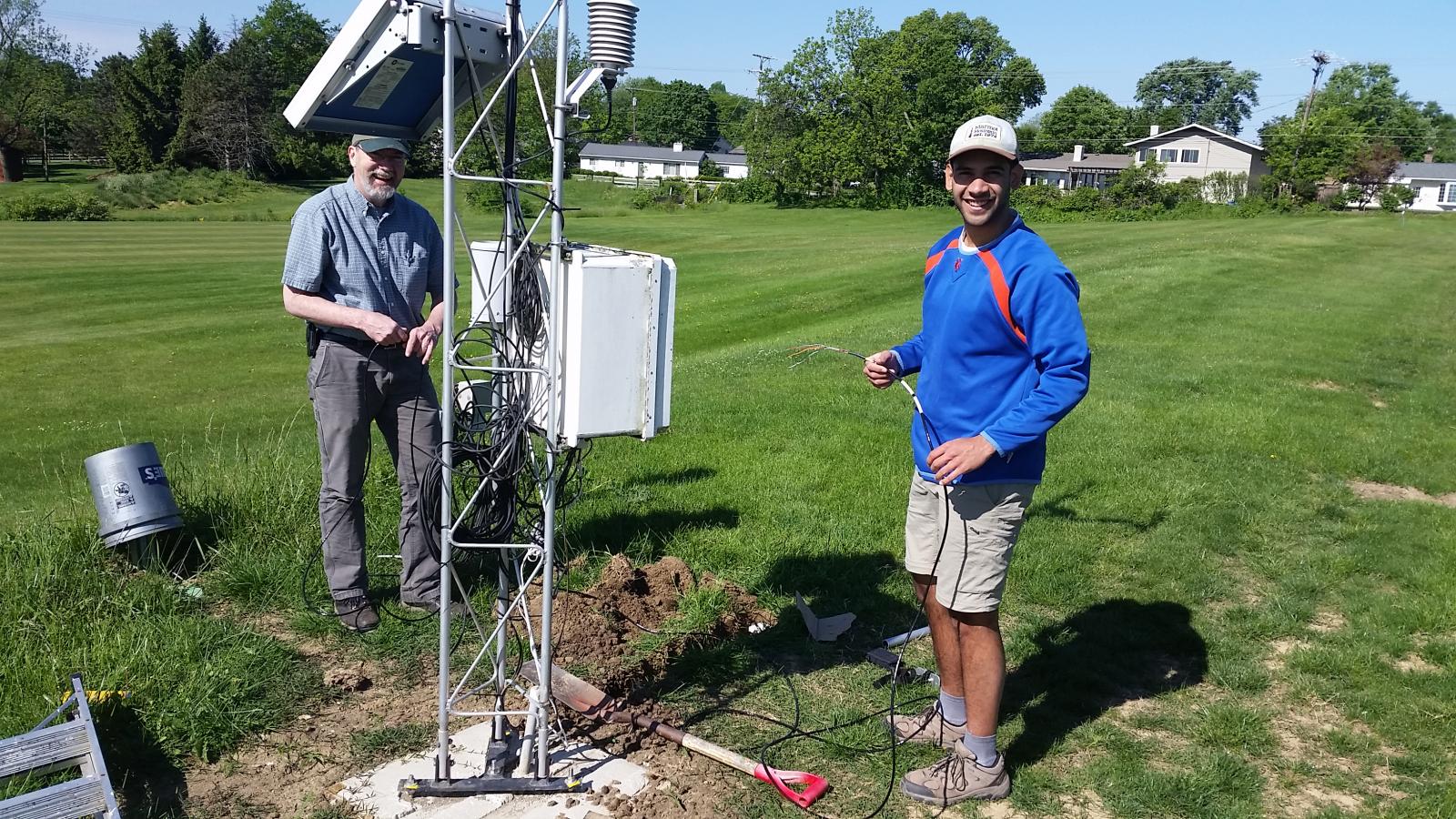 Body
Agriculture is an integral part of the Ohio's economy and way of life for many. The weather and climate are powerful forces that shape agriculture in our state. To view the latest (and archived) Hydro-Climate Assessment for Ohio, follow the link below. On this page, you will also find links to data relating to various aspects of agriculture along with other reliable and important sources of data for the state of Ohio and the Midwest region.
---
---
Resources relating to the National Oceanic and Atmospheric Association (NOAA)
NOAA Climate Monitoring
Real-time climate information, including trends and variability of Earth's climate.
NOAA Temp, Precip and Drought Maps
Temperature, precipitation and drought products produced by NOAA.
NOAA State of the Climate
State of the Climate reports released by NOAA on a monthly basis, including information related to climate on both global and national scales.
NOAA Climate Data Online (CDO)
NOAA's CDO portal provides users with free access to data and the ability to apply filters to search for specific data. An example of a search using the CDO portal can be seen here.
---
Resources relating to the Midwest Regional Climate Center (MRCC)
MRCC Home Page
The MRCC serves the Midwest region and provides climate data in many forms. 
MRCC Vegitation Impact Program (VIP)
Resources relating to the VIP program that is hosted by the MRCC. The VIP program aims to minimize negative impacts on vegetation and provides useful information.
MRCC Climate Watch
Resources relating to the climate within the Central and Midwest regions. The information includes current maps with a multitude of information relating to temperature, precipitation, seasons, etc.
MRCC cli-MATE Database
Resources relating to the free service provided by the MRCC to access climate data. You can use this tool to produce various maps and look at other types of end products, as well as look at raw climate data.
---
Other useful resources
Weekly Weather and Crop Bulletin (WWCB)
The WWCB is prepared by the U.S. Dept. of Commerce, USDA, and NOAA. The WWCB provides information on weather, climate and agricultural developments, and charts and tables of agrometeorological data appropriate for the season.
CoCoRaHS
A citizen science initiative to report observations of rain, hail and snow through a network of trained volunteers.